No Insurance? No Problem!
You Qualify for Our In-House Membership Plan
We are excited to offer our In-House Membership Plan, which provides the professional dental care you need at an affordable price. Our In-House Membership Plan removes insurance fees – keeping it simple, affordable and convenient for you to receive the comprehensive, quality care you deserve. This plan is an excellent option for our patients without insurance because there are NO deductibles, NO annual benefit maximums, and NO pre-approvals. By offering this plan directly to you, we remove the hassle and cost of a middleman. We keep it simple – we pass the savings onto you and focus on providing you with extraordinary dental care!
Insurance Information
The Benefits of Choosing An Out Of Network Dentist
When searching for a dentist, one of the first decisions people make is whether to see an in-network or an out-of-network provider. Choosing an in-network dentist means most of your care is covered by insurance, but how come so many patients prefer to see an out-of-network dentist then?
Well, who would you choose to do your heart surgery or maintain your car? Would you rather do your research and choose the best surgeon and mechanic, or would you let a stranger choose for you?
Selecting a dentist means choosing someone who will take care of your entire oral health – an essential, integral part of your whole well-being.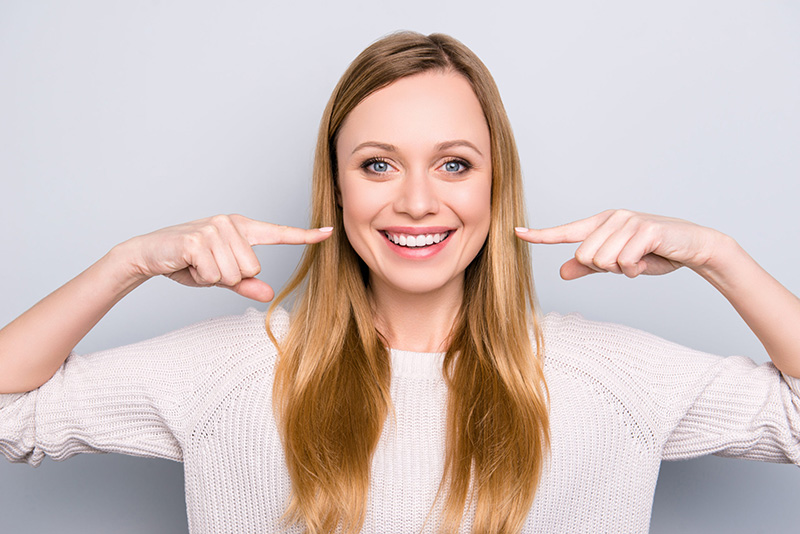 Here are 5 Benefits of Choosing an Out-of-Network Dentist:
#1 YOU DECIDE
The main benefit of choosing an out-of-network provider is that you are free to choose the dentist you feel most confident in and comfortable with. If your smile and oral health is important to you, you don't want to choose a dentist from a limited list. Not only because you are seeking the best professional treatments, but also because you want to feel safe, in caring hands.
Typically, you will choose a dentist recommended by your friends or family, or by doing a web search for "Top Dentist Near Me". Online reviews and word-of-mouth will surely help you find a reliable dentist. And most often, you will find this dentist out-of-network.
#2 INSURANCE IS ACCEPTED
"Out-of-network" does not mean your insurance is not accepted. On the contrary, most out-of- network offices do accept many different insurance plans, so long as they are PPO plans. PPO plans allow you to choose both in-network and out–of- network providers. Most insurance companies offer these Preferred Provider Organization plans to give insurers more flexibility. The possibility of choosing a dentist that is out-of-network, and the reimbursement benefits are part of these PPO plans.
This means that if you choose an out-of-network dentist who accepts your insurance plan, you can still receive coverage and benefits.The difference is that you will have to pay upfront at the time of service. At these offices, staff will file the claim, and help you with the reimbursement process. This way you can choose the dentist you want, and get your money reimbursed to your home.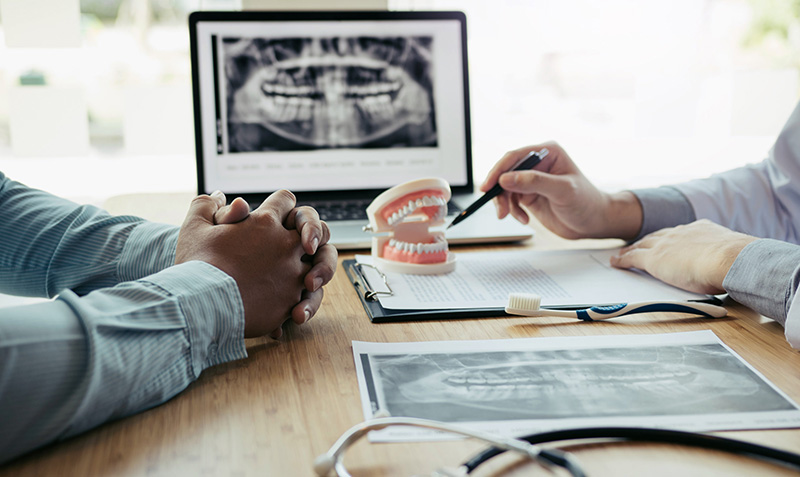 #3 EXPERT PROVIDERS & HIGH-QUALITY TREATMENTS
Another main benefit of choosing an out-of-network practice is that you are free to choose the highest skilled professionals and receive the finest quality treatments. Because you are making your decision on the quality of care, you can be sure you will receive exceptional care. When you go to a fast food entity, you receive fast food quality – when you choose a steakhouse, you receive steakhouse quality.
When you are free to choose your dentist, you are free to evaluate aspects such as:
The doctor's expertise
The technology they use
The materials they use
The dental labs they work with
Safety protocols
The community reviews
All these elements have to do with the quality of the services you receive. Receiving high quality treatment is crucial. It will prevent you from spending more money or needing complex treatments in the future.
#4 DENTAL CARE APPROACH
Deciding to go out-of-network will also allow you to choose the kind of approach you want in relation to your dental care. By choosing who you want to be your provider, you are selecting the dentist who performs treatments in the way you desire. Gentle, Up to Date, Caring, Perfectionist, Holistic…just to name a few.
Today, many people are aware that finding a dentist who cares for your whole body health is of utmost importance. Like many other providers, if you're looking for a holistic approach, you will have to search out-of-network.
You will be more likely to find a dentist who performs less invasive procedures and offers relaxing techniques by looking out-of-network. Nowadays many people prefer to go by a holistic approach, focusing on prevention, wellness and whole body health.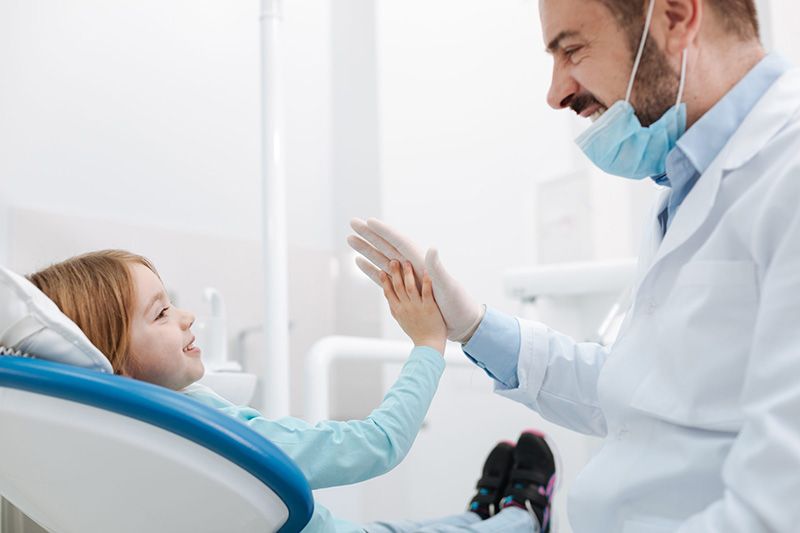 #5 COMFORT & FAMILY STYLE CARE
For many, visiting a dental office can be nerve wrecking and uncomfortable. It is very important for you to feel at ease and be open with your providers. Therefore, finding a family friendly, welcoming office is essential when choosing a dental practice.
If you choose to go out-of-network, you will be free to look for a suitable dental office for you. Feeling comfortable and stress-free will help you go through your dental treatments in a more relaxed and successful way. As we know, our mind plays a critical role in our whole body health.
In conclusion, when choosing a new dentist try to put your oral needs first. It is advisable to base your decision on indicators such as good quality oral care, experience providers, long lasting materials/current technology and guaranteed treatments. These selections will save you time and money in the future, and hopefully guide you to an office where you will find a long term relationship with your dentist!